Baltic Bearing Company-Riga advocates that in the 21st century people and governments negotiate and solve any disputes peacefully. Nothing can be a reason for peaceful people to suffer, for their homes to be destroyed, for them to flee the country.
Baltic Bearing Company-Riga through personal relations of employees, to date has accepted and accommodated more than 20 refugees from Ukraine in Latvia. We have transferred funds to the Fund for Assistance to Ukrainian Refugees in Latvia. Our company provides jobs for such people and will continue to help those affected by the humanitarian disaster in Ukraine.
Baltic Bearing Company-Riga employs over 90 people of different nationalities, we have gone through a lot of trials together, we were able to keep the team during two years of pandemic and we will do our best to keep it today.
About the company
We are pleased to welcome our current and future partners and offer a wide range of bearings manufactured in Latvia under the proprietary brand of «BBC-R».
You are kindly invited to become our partner and visit our plant in Riga (Latvia).
30
international
exhibitions
BBC representative offices
Our advantages
Own production
More than 200 units of modern high-precision equipment have been installed in production workshops.
High product quality
The quality management system extends to the development, production and supply of bearing products to consumers.
Advanced logistic system
An integrated system for the efficient use of vehicles and warehouses ensures maximum delivery speed.
Highly qualified staff
The company employees have a great experience in the bearing industry. Many of them worked in the leading bearing companies.
Quality control
Each batch of components for the production of bearings passes input control according to the drawings.
Environmental policy
The company is trying to minimize its impact on the environment and the use of harmful chemicals.
We participated in exhibitions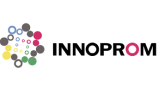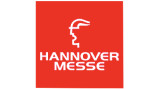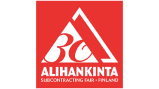 Need help?
Leave a request. Our specialists will contact you as soon as possible and will advise on all issues and questions absolutely free.